Luis Ceríaco, Museu de História Natural e da Ciência, University of Porto | March 22, 2019 - 16h00 | CIBIO-InBIO's Auditorium, Campus de Vairão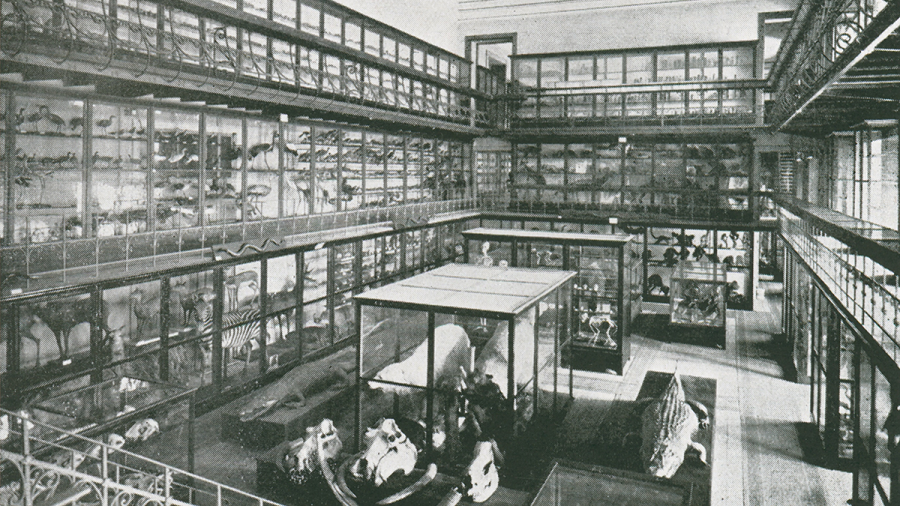 Natural History collections are repositories of biodiversity data and play a crucial role on current biological research. While these collections are traditionally linked to "old science" and fields like taxonomy or nomenclature, modern collection-based research provides data for a vast type of studies, from species distribution models, morphological studies, parasitology, ecotoxicology, etc. Old (as well as new specimens) are being restudied through state-of-the-art technologies as micro CT-Scans and ancient DNA approaches, and each year dozens of new species are being described based on specimens housed in museums. The history of the Portuguese Natural History collections has been one with many ups and downs. Although generally following the international trends, Portuguese museums have never been as stable as their North American and European counterparts. In this talk I'm going to present a brief overview of the history of Portuguese Natural History collections since their beginning in the 18th century and highlight their current state, providing a glimpse of their diversity, potential uses and challenges. In this context I will also present a more detailed view on the modern Museu de História Natural e da Ciência of the University of Porto, presenting a general view of our current and planned future activities, the ongoing construction works, and discuss the potentialities of the museum and its collections for scientific research and future collaborative projects.

Luis Ceríaco is a Portuguese herpetologist with a Ph.D. on History and Philosophy of Science-Museology. Since the beginning of his Ph.D. he has worked and collaborated with some of the major natural history museums in the North America, Europe and Africa. Since 2014 he has also acted as the curator of herpetology in the Museu Nacional de História Natural e da Ciência, Lisbon. Currently he is the Head of Collections of the Museu de História Natural e da Ciência of the University of Porto and conducts herpetological research programs in Southern Africa, as well as museum history research.
[Host: Raquel Vasconcelos, Conservation Genetics and Wildlife Management]
Image Credits: MHNC, U.Porto