September 22-25, 2020 | CIBIO-InBIO, Campus de Vairão, Portugal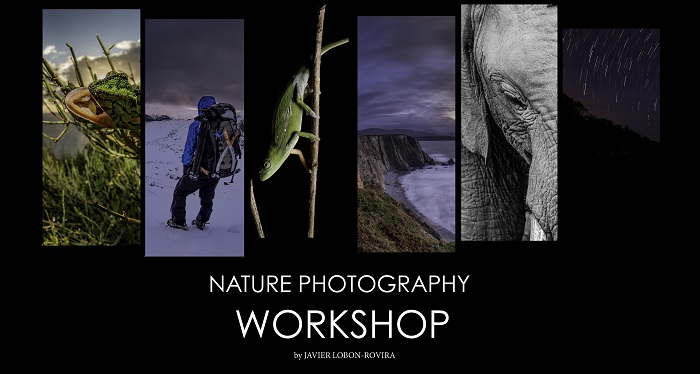 Nature Photography is becoming in one of the most important tools for nature divulgation and conservation.
In this Workshop you will learn to maximize your equipment and get the best from it, learning from basic rules to more advance tricks and techniques to take the shot that you have in mind. We will address the technique from the equipment preparation, through the making off, to the post-processing in Lightroom.
PROGRAMME
Day 1. Introduction
09:30 - 12:30 | Wildlife for Nature
14:00 - 17:00 | Camera, settings and parameters and rules to optimize your Nature Photography
Day 2.
09:30 - 12:30 | Wildlife Photography. Tricks, Shortcuts and Light. (Portrait, Macro, Wide Macro, Close-up, Studio…)
14:00 - 16:00 | Landscape Photography.
16:00 - 17:00 | Practice around CIBIO.
Day 3.
09:30 - 12:30 | Nocturnal Photography from Wildlife to Landscape. (Double Exposure technique, Circumpolar, the art of light, speed-photography,…)
14:00 - 17:00 | Introduction to Lightroom.
20:00 - 23:00 | Night Practice at Mindelo Reserve. (Optional, for this practice will be needed participants vehicles)
Day 4.
09:30 - 12:30 | Practice with Lightroom
The schedule could be modified along the course to maximize the goals of the participants.
COURSE INSTRUCTOR
Javier Lobon-Rovira - CIBIO-InBIO
Website: http://javierlobonrovira.com/
Instagram: @javilbn_wildphotography
INTENDED AUDIENCE
The course will be open to a maximum number of 25 participants and minimum of 10 participants.
APPLICATION
Open to all the publics. Any person interested in Nature Photography.
Registration deadline: July 15, 2020
To apply, please fill the form available HERE
All applicants will be notified, about whether they are accepted until July 17, 2020.
REGISTRATION
200,00 € (CIBIO-InBIO members will have an additional discount of 20%)
BIODIV PhD students: 120,00€
Payment can be done until July, 27 (information will be send with the acceptance letter)
OTHER INFORMATION
Registration does not include meals or coffee break, or travel for the night practice.
Material needed:
- DSLR camera
- Laptop
- Lightroom
Material welcome:
- Tripod
- Camera trigger
- Remote flashes
- Intervalometer
- Headlamp