Fiona Bracken (University College Dublin) | April 6, 2018 - 16h00 | CIBIO-InBIO's Auditorium, Campus de Vairão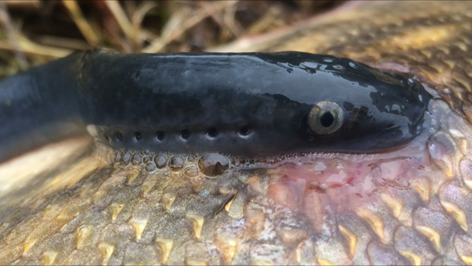 Freshwater biodiversity is facing unprecedented levels of threat and has experienced over 120 extinctions worldwide within the last century. Many lotic species of conservation concern exist at low densities and are inherently difficult to detect or monitor using conventional methods. The introduction of environmental (e)DNA however, has recently transformed our ability to detect these species and enables effective deployment of limited conservation resources. This talk will focus on some of the applications for environmental DNA for conservation - including a case study which uses (e)DNA to locate spawning sites for sea lamprey in river systems, and developing assays for critically endangered species in Western Africa.
Fiona Bracken is a Postdoctoral Research Fellow visiting from University College Dublin to study the potential application of metabarcoding environmental DNA samples to detect critically endangered Crocodilian species (Mecistops cataphractus and Osteolamus tetrapsis) and the pygmy hippopotamus (Choeropsis liberiensis). She completed her PhD in Evolutionary and Behavioral Ecology in 2015 under Rus Hoelzel and Martyn Lucas, at Durham University, UK. Fiona's research focuses on the conservation biology of aquatic species and she is particularly interested in molecular and community-based approaches to conservation.
[Host: Bastian Egeter, EnvMetaGen project]
Image credits: Inland Fisheries Ireland