Marisa Vedor, CIBIO-InBIO/UP | November 22, 2019 – 14h45 | CIBIO-InBIO's Auditorium, Campus de Vairão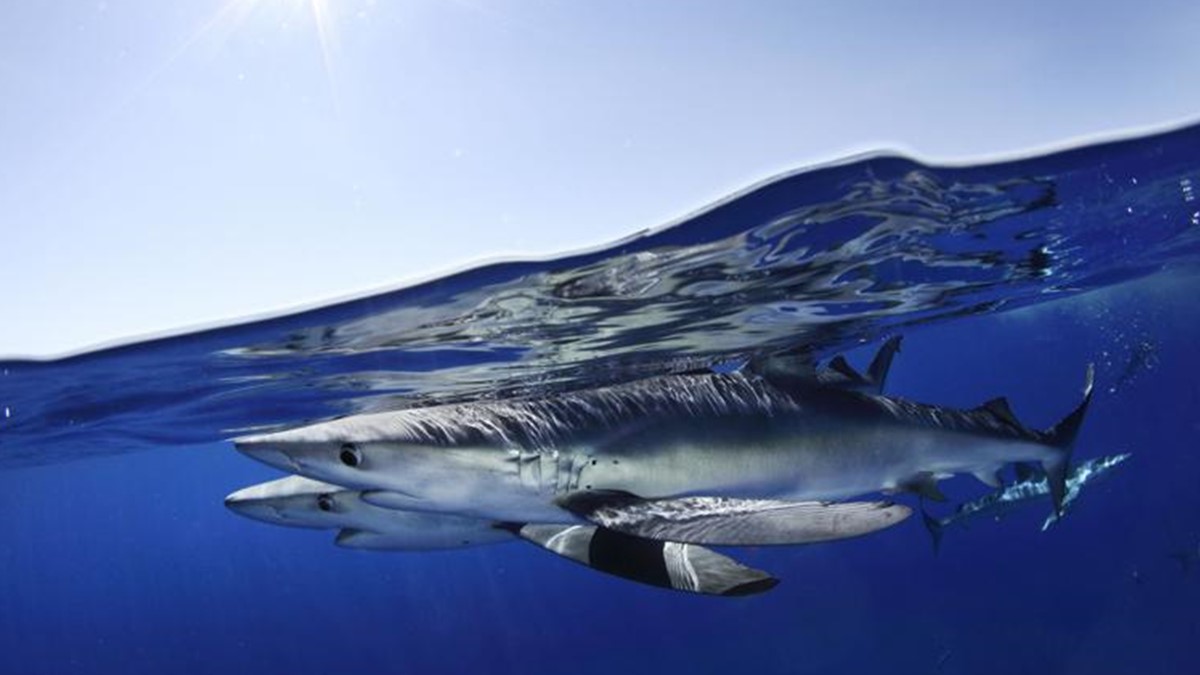 Pelagic top predators have been intensively exploited for decades, however little was known about their behaviour and habitat preferences. With advances in telemetry tracking, it was possible to unveil both horizontal and vertical movements in the most remote areas of the open ocean, where human monitorization would be nearly impossible. Satellite tracking of pelagic sharks is essential to understand how movements are linked to the environment and to assess their risk to fisheries and to climate change. In this project, we aim to describe various behaviours displayed by blue (Prionace glauca) and mako (Isurus oxyrinchus and Isurus paucus) sharks in the North Atlantic Ocean. We have observed a high permanence and behavioural shift in prey aggregation areas, suggesting these are important foraging areas, even though environmental conditions, such as hypoxia in oxygen minimum zones (OMZs), may not be physiologically optimal. Furthermore, by comparing blue with mako sharks, an ectothermic with an endothermic species, respectively, this study suggests makos may be more affected by future oceanic deoxygenation and global warming conditions. These are two of the most fished shark species in the North Atlantic and although studies have been suggesting these populations may be overfished, no conservation measures are yet in place. Therefore, it is of primary importance to identify how sharks respond to their environment and their capacity to adapt to a climate change scenario in order to assess high-risk areas and to development effective long-term fishing management for these species.
Marisa Vedor graduated in Aquatic Sciences in the University of Porto, Portugal and holds a MSc in Conservation Biology from the University of Lund, Sweden. Marisa has been integrating telemetry and physiology to study movements, behaviour and responses to the environment of marine species. Currently is enrolled on the BIODIV doctoral program under the supervision of Dr. Nuno Queiroz (CIBIO-InBIO, UP) and Dr. Rui Rosa (MARE, FCUL). The PhD project focuses on the study of blue and mako sharks behavioural and physiological responses to the habitat - with particular focus on the Eastern Tropical Atlantic OMZ in Cape Verde - and possible susceptibility to fisheries exploitation on a climate change perspective.
[Host: Nuno Queiroz, Marine Ecology, Diversity and Change]
Image credits: Nuno Sá